Does your business conduct events?
Are you wondering how to use social media to promote those events?
Social media is a powerful tool to gain exposure, whether you're hosting a physical conference or an online event.
#1: Use Facebook Ads to Remarket to Prospects
Facebook custom audiences allow you to show ads to people who have already visited your website. This is called remarketing (also known as retargeting). Advertisers can show event ads to Facebook users who left the website before purchasing a ticket.
Remarketing can be a very effective strategy because people rarely buy the first time they hear of an event or see an offer. This is especially true for big-ticket items like conferences and conventions.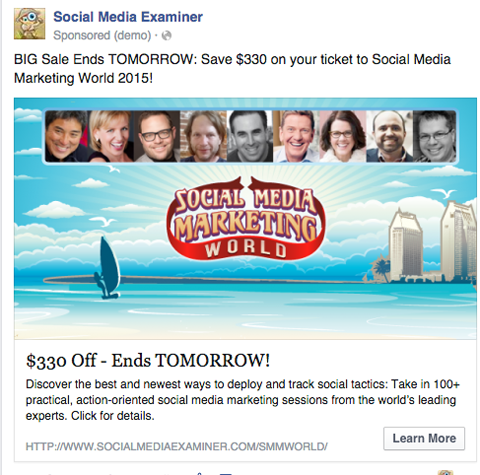 #2: Create a Highlight Reel From Prior Events
Video provides a unique opportunity to convey the energy and excitement of a live event. Great visuals and catchy audio are a potent combination that drives registration. It also creates engagement opportunities as the video is shared with friends.
#3: Harness the Power of Visual Testimonials
Do you have great comments in the exit surveys from previous events? Maybe you've interviewed attendees or speakers and captured statements of excitement about specific sessions, speakers or your event in general. Don't let those nuggets go to waste!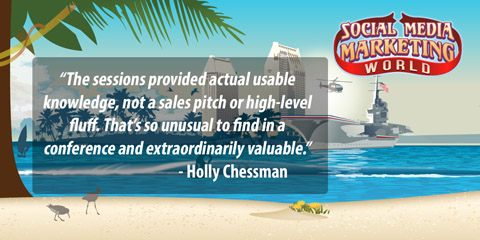 #4: Empower Affiliates, Fans and Attendees With Shareable Assets
Make it easy to share your event. Provide a web page with branded downloadable resources that fit any platform.
For attendees: Capitalize on their excitement! Provide a button to immediately share a tweet or post when they land on your thank-you page after registering.
#5: Use Photos of Attendees in Social Updates
If you have a repeat event, leverage those fun photos you took at previous events. Even better, share user-generated content on your social accounts.
Take a flattering, fun picture of some of your attendees and create a status update. Identify the people in the picture and be sure to tag them if you can. This gives people an opportunity to comment and talk about how much they learned or what a great time they had and how much they're looking forward to attending again.